Lawn Sprinklers NJ: Lawn Sprinkler System Contractor
EMERALD LAWN SPRINKLERS CORP (732-388-2248). is able to install your sprinkler system from start to finish, which many of their competitors cannot do because, as mandated by law, only a licensed plumber may attach the sprinkler system to the plumbing system in a home.
Upon the day of installation, we will first layout the design of the system using colored flags. Then we will discuss the best location for the station valves, valve box, controller, plumbing and rain sensor.
Our "state of the art" trenchless pipe pullers enable us to install your underground sprinkler system with "minimal" disruption to your lawn. We have an extensive product line specializing in Hunter, Rainbird and all other major brands. We use black oil creek poly pipe which carries a life expectancy of over 100 years, give a take a few. We also offer drip irrigation, soaker spray heads and leaky pipe for those sensitive areas.
See our famous installation video below:
This installation video was designed to show you how simple the whole process is.
Ed Pedicine goes over the differences between commercial and residential equipment, New Jersey state equipment requirements, the planning process and much more.
View our installation video below:.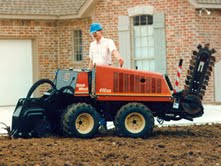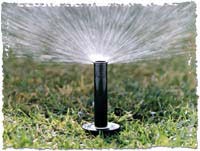 (732) 388-2248
(973) 376-7753